| | |
| --- | --- |
| | DEPARTMENT OF ZOOLOGY |
Vision
To cater the students to be competent in the field of biology for the betterment of Society.
Mission
To impart quality education to meet out the needs of rural women folk.
To mould the students to be responsible and successful citizens.
To motivate them to apply the academic skill for the improvement of society.
History of the Department
Our Department is one of the oldest Departments in our college. The Department of Zoology is one of the departments that had its genesis with the beginning of the college on 23.06.1962 by the affiliation granted by the University of Madras. To start with there were three groups of P.U.C., among which Natural Science, along with the Physical Sciences, Household arts, Advanced-Tamil/English were on the curriculum of Group III. Taught at P.U.C. level from 1962-79, Zoology became a major subject of undergraduate study when B.Sc., Zoology was started in our College in the year 1966-1967. Chemistry and Botany became the ancillary subjects for Zoology. Initially 24 students were admitted, an additional strength of 16 was sanctioned from the academic year 1967-68 and the total sanctioned strength is 40. Zoology was introduced as ancillary subject for B.Sc., Biochemistry in 1989-1990. Our College received the status of Autonomy in the year 2009 and Choice Based Credit System was introduced in our syllabus. M.Sc., Zoology was started in self finance stream in the academic year (2015-2016). The Department was celebrated the Golden Jubilee in the academic year 2017-2018. At present Student's strength is 120 (UG) and 6 (PG). The faculty is taking strenuous efforts to enrich the syllabus, ensure the academic flexibility and also promote the knowledge of the students.
Highlights
Wildlife Week is celebrated every year in the first week of October to create awareness about the importance of animals and their conservation.


Field trips to Rameshwaram, Mandapam, Thondi, Dhanushkodi, Marthandam and Kerala.


Paper presentation in National Seminars/Conferences.


Participation in Workshops.


Group projects/ Internship training in research institutions for UG students in the III semester.


Individual projects for PG students during final semester.


Financial assistance received from various funding agencies (TNSCST) for doing student projects.


More than 1766 books and 4 journals (Current Science, Indian Journal of Biotechnology, Indian Journal of Fisheries and Scientific American).


Programmes offered
S.No.
Name of the Programme
Sanctioned
Strength
Syllabus

1

2

3

1

B.Sc

40

2

M.Sc

25

--
Faculty Members
| S.No. | Name of the Faculty | Designation |
| --- | --- | --- |
| 1 | Dr.(Tmty.) J.Rani, M.Sc.,B.Ed.,M.Phil.,Ph.D., | Associate Professor & Head |
| 2 | Dr.(Tmty.) M.Tamilselvi, M.Sc.,M.Phil.,Ph.D., | Associate Professor |
| 3 | Dr.(Tmty.) R.Radhalakshmi, M.Sc.,B.Ed.,M.Phil.,P.G.D.M.B.T., Ph.D., | Assistant Professor |
| 4 | Dr.(Tmty.) P.Veeramuthumari, M.Sc.,M.Phil.,B.Ed.,PGDCA.,Ph.D., | Assistant Professor |
| 5 | Dr.(Tmty.) P.Vijaya, M.Sc.,M.Ed.,M.Phil., PGDCA.,B.LI.Sc., Ph.D., | Assistant Professor |
| 6 | Dr.(Tmty.) V.Amsha Devi, M.Sc.,M.Phil.,Ph.D., | Assistant Professor |
Succession List of Head of the Department
| S.No. | Name of the Faculty | Year |
| --- | --- | --- |
| 1 | Mrs.Damayanthi Rajadurai | 1966 - 1987 |
| 2 | Mrs.Manohara Daniel | 1987 - 1999 |
| 3 | Mrs.K.Subbulakshmi | 1999 - 2003 |
| 4 | Mrs.R.Amaravathy | 2003 - 2005 |
| 5 | Mrs.K.Nagamani | 2005 - 2008 |
Achievements
Faculty Achievements
Dr. M. Tamilselvi
2007-2009 - Analysing the Food Value of Ascidians, Rs. 30,000/- funded by UGC.


2009-2010 - Economic out look of molluscan shells by making various products, Rs. 5,000/- funded by UGC-BSR.
2011-2013 - Feed Formulation from Exotic ascidians Didemnum psammathodes and Herdmania pallida. Rs. 1,14,500 funded by UGC.


2016-2017 - Utilization of the Marine, Biofouling, Exotic Tunicate Herdmania momus as Poultry Feed. Rs. 10,000/- funded by TNSCST.


2017-2018 - Exploitation of Biofouling Alien Ascidian Phallusia sp., as a base for Azotobacter Enrichment. Rs. 10,000/- funded by TNSCST.


Dr. R. Radhalakshmi
2012-2014 - Role of tunicates in accumulating metals from marine environment, Rs. 40,000/- funded by UGC.


2010 – 2011 - Analysis of biochemical composition of a tunicate Micocosmus exasperatus, Rs. 5,000/- funded by UGC-BSR.
Dr. P. Veeramuthumari
2014-2016 - An Assessment of trace elements, minerals and thyroid hormones from tunicates in Tuticorin coastal area, Rs. 2,16,887/- funded by UGC.


Students Achievements
36 students have received Proficiency prizes. More than 250 students were participated in the Inter Collegiate and Intra Collegiate competitions and they have won many prizes.


Nearly 150 students eagerly participated and presented their research and review papers in International, National and State level seminars/Conferences organized by various Colleges.


Apart from academics, students are so much interested in Athletic activities and Yoga.


15 PG students of our department successfully submitted their Thesis and nearly 4sudents are doing their research actively in this academic year.


The department motivates the students to participate in placement training programmes and 18 students from our department placed in various companies.


The pass percentage of the 2014 – 2017 batch B.Sc., Zoology students was 93% and 2015 – 2018 batch showed 89 pass percentage. The last year (2016-2019) pass percentage of the students was notably high with 94%


M.Sc., Zoology results revealed that the pass percentage of the 2015 – 2017 batch was 92% and 2016 – 2018 batch showed 94 pass percentage. The last year (2017-2019) pass percentage of the students was notably high with 95%.


MoU Signed
MoU signed with the Department of Zoology, Sri S. Ramasamy Naidu Memorial College, Sattur, Virudhunagar District, Tamil Nadu.
Notable Alumni
Our prominent alumni are:
Mrs.K.Subbulakshmi,Selection Grade Professor(Rtd), Department of Zoology, V.V.Vanniaperumal College for Women, Virudhunagar
Mrs.R.Amaravathy, Selection Grade Professor (Rtd), Department of Zoology, V.V.Vanniaperumal College for Women, Virudhunagar
Mrs.K.Nagamani, Selection Grade Professor (Rtd), Department of Zoology, V.V.Vanniaperumal College for Women, Virudhunagar
Dr.C.Stella, Associate Professor & Head, Department of Oceanography & Coastal Area Studies, Alagappa University, Thondi Campus, Thondi
Dr.R.V.Kalaimathi, Assistant Professor, Department of Zoology, A.P.A. College of Arts and Science, Palani
Dr.R.Radhalakshmi, Assistant Professor, Department of Zoology, V.V.Vanniaperumal College for Women, Virudhunagar
Dr.V.Amsha Devi, Assistant Professor, Department of Zoology, V.V.Vanniaperumal College for Women, Virudhunagar
Dr.M.Selvarani, Assistant Professor, Department of Zoology, Sree Sevugan Annamalai College, Devakottai
Ms.N.Subashini, Research Scholar, Department of Zoology, V.V.Vanniaperumal College for Women, Virudhunagar
Ms.T.Subashree, Teacher, I.I.L.M., Chennai
Ms.G.Danalakshmi, TET, SET Passed, 2016
Ms.K.Mohana, TRB passed, 2017
Ms.Usha, IAS Preliminary, 2016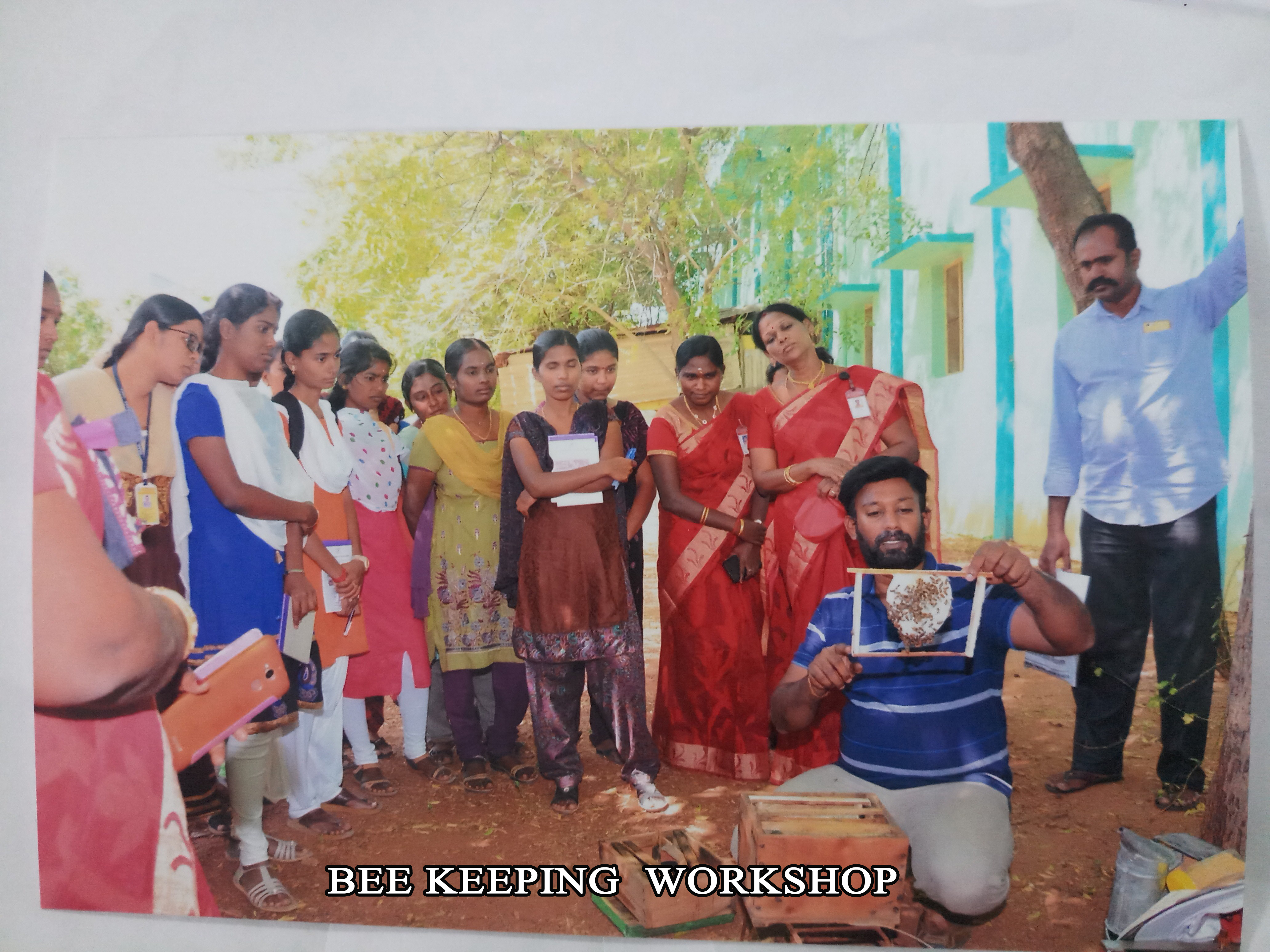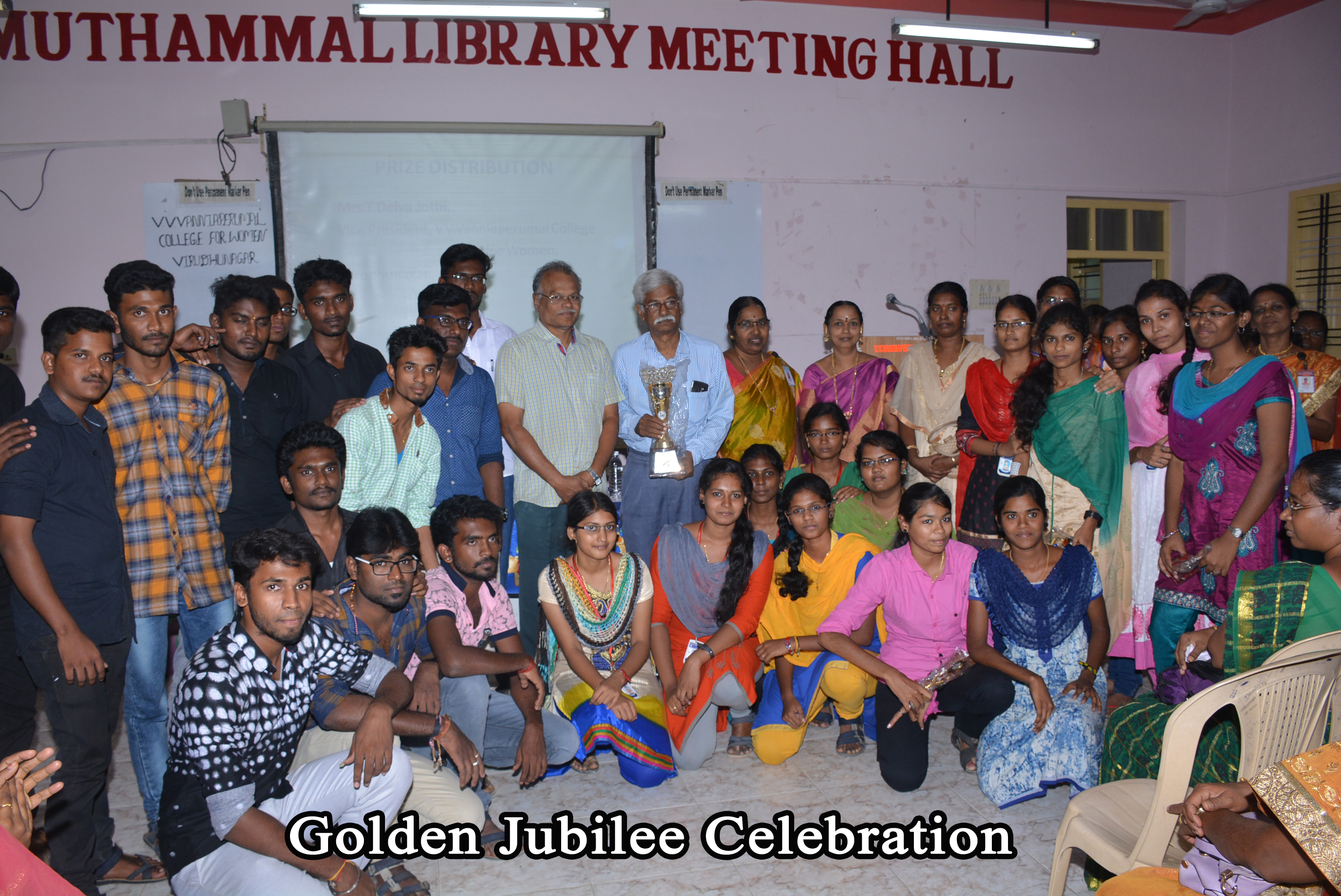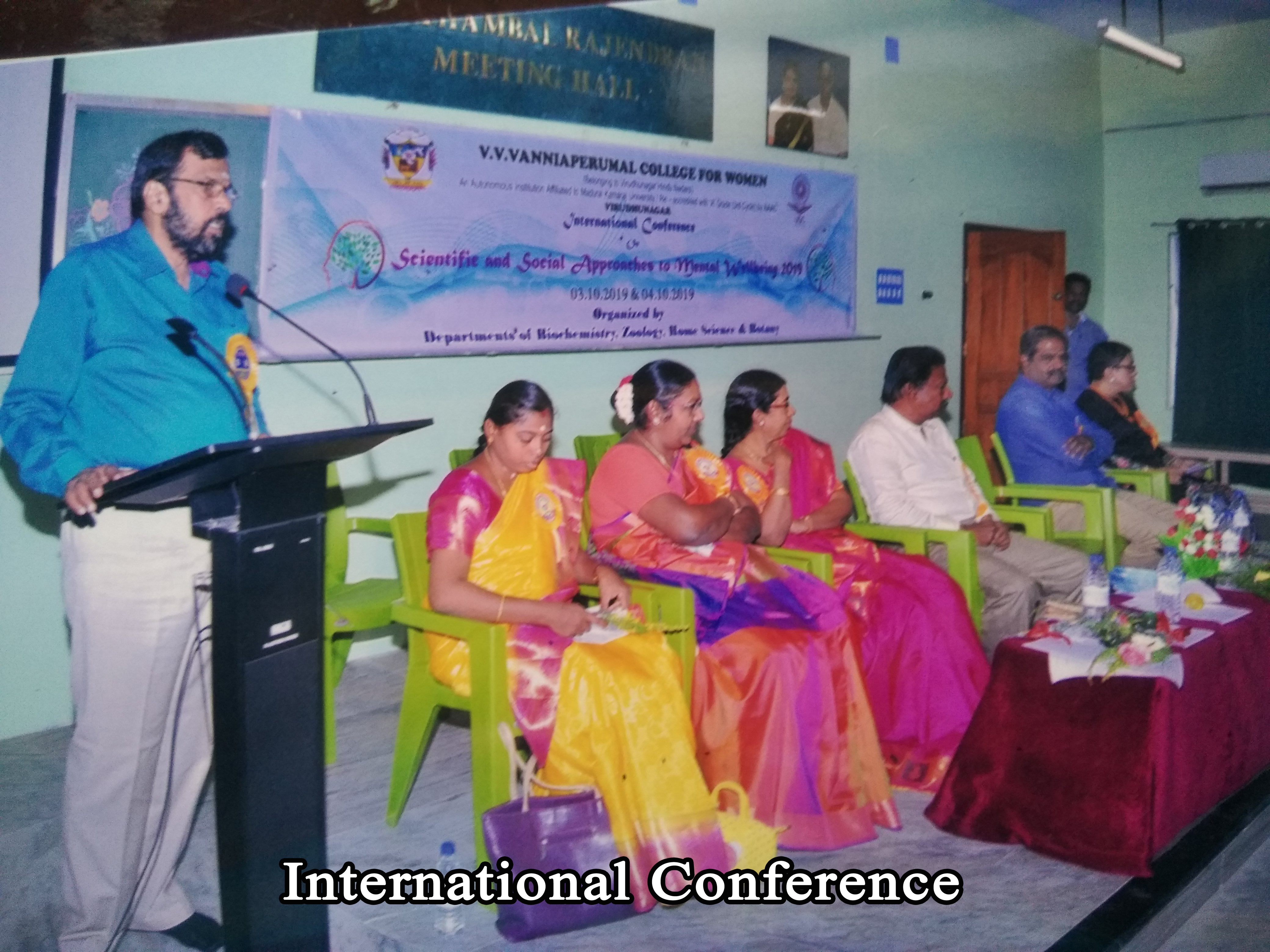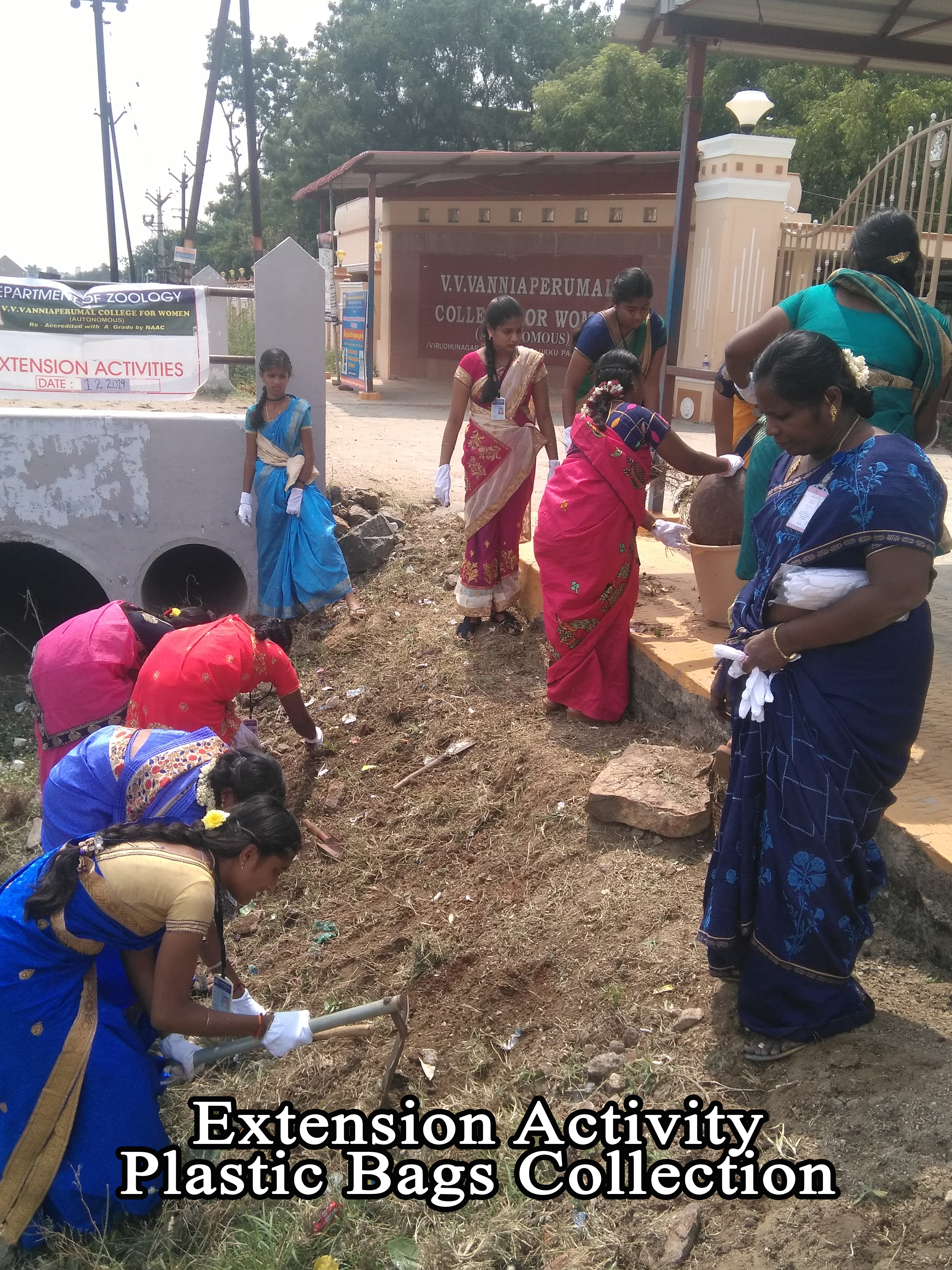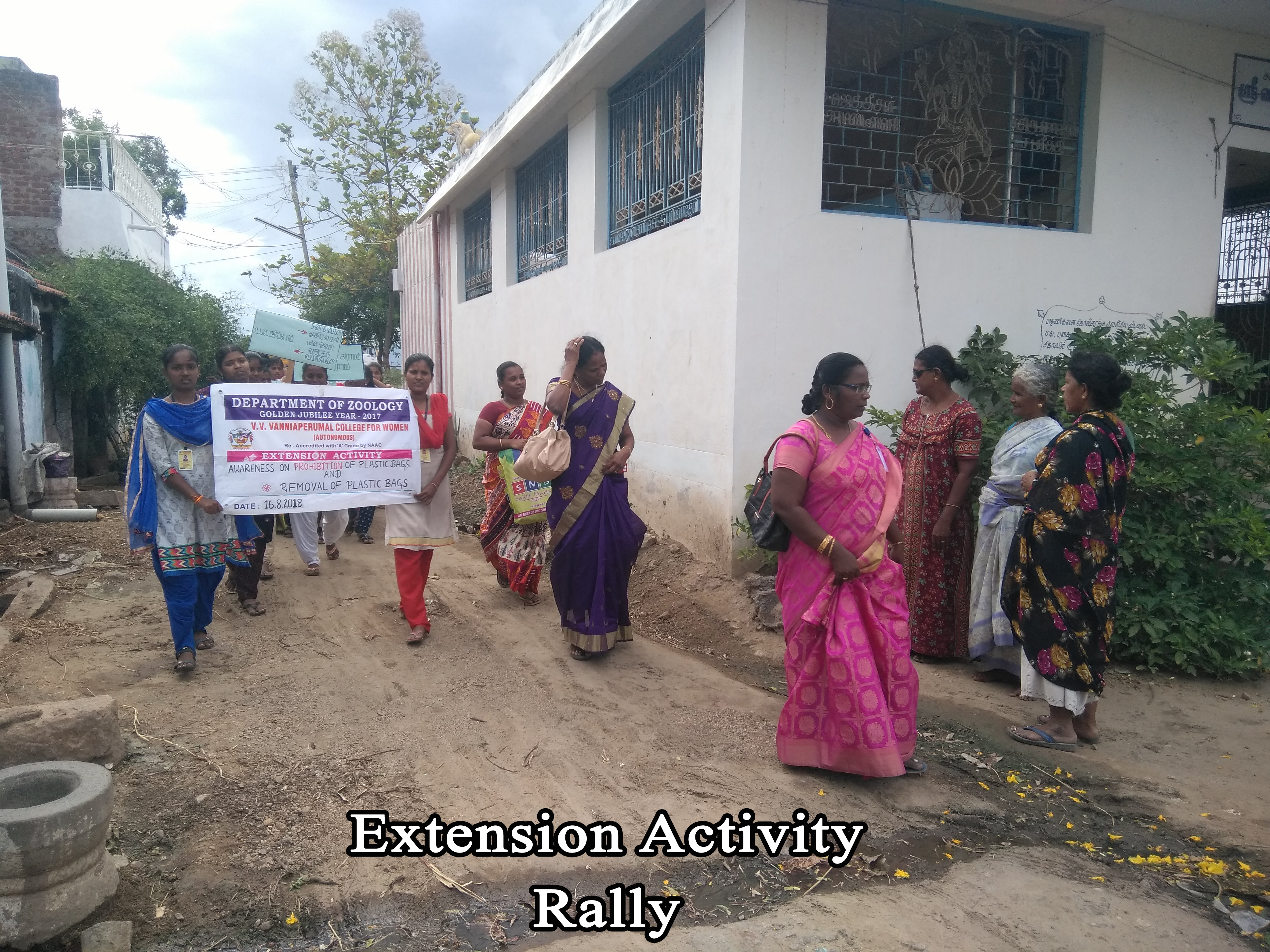 | | | |
| --- | --- | --- |
| Address | : | Dr. (Mrs). J. Rani, M.Sc., M.Phil., B.Ed., Ph.D., |
| | | Associate Professor and Head |
| | | Department of Zoology |
| | | V.V.Vanniaperumal College for Women, |
| | | Virudhunagar 626 001. |
| Mail Id | : | zoologyr@vvvcollege.org |
| Contact Number | : | 94890 88713 |