| | |
| --- | --- |
| | Department of Physics (Aided) |
Vision
To enrich the young minds with scientific temper, ethical responsibilities and professional values and make their contribution to the society.
Mission
To instil a spirit of scientific temper and to impart quality education in Physics and to develop globally competent and socially responsible and value driven citizens committed to sustainable development.
History of the Department
The DEPARTMENT OF PHYSICS was established in the year 1962 to offer Physics for the Pre University Course. In continuation, the Ancillary Physics course was introduced in the year 1963 to offer Physics for the UG Mathematics Program. The Major Physics course with allied courses Mathematics and Applied Electronics & Instrumentation was commenced in the year 1984 with 22 students. At present, there are seven faculty members, three laboratory assistants and the number of students in the Department is 132. It is worth mentioning that all the faculty members hold Ph.D. degree.



The Department has three spacious class rooms, two well-equipped laboratories and a dark room. Besides teaching, all the faculty members of the department involve themselves in research activities. Their fields of research include Nano technology, Quantum dots, Crystallography, Solar Thermal Technology, Thin films and Smart materials. As a consequence, they have published many research papers in reputed journals and also presented papers in National/ International Conferences. Four of our Staff members received funds from UGC for minor research projects and they were successfully carried out.



The departmental library is equipped with journals, books and e-books. The students are motivated, encouraged and assisted not only to acquire academic excellence and research attitude but also to have social participation. On the whole, the students enjoy the progressive developments in their academic, research and social domains.
Highlights of the Department
The Department has conducted a good number of National/Regional Conferences funded by UGC & TNSCST and also a good number of guest lecture programs under Autonomy grant. Every year Alumnae day is also celebrated on the first Saturday of December.


Our Department is the pioneer in organizing "PHYSICA" Interdepartmental Science Competitions every year since 1998. In addition, to motivate our students and to provide opportunity to develop our students' skill, an Interclub Activity is started from 2004 onwards. Students are divided into three clubs namely Dr. A.P. J. Abdul Kalam, Dr. S. Chandra Sekhar and Sir C.V. Raman.


"PHYSICS AKSHAY" is an Alumni Endowment fund initiated 20.09.2003 which offers financial support to the needy and the deserving students of Physics.


To develop leadership quality and to stimulate students' skill, T.CHELLAPPA – PONNAMMAL Endowment cash award has been instituted by Mrs.K.Ponnammal, M. Sc, M.Phil, Former Head of the Department, for the two Best outgoing students.


The Department of Physics conducts 'NATIONAL GRADUATE PHYSICS EXAMINATION' (NGPE) organized by IAPT – Indian Association of Physics Teachers every year since 1998 as our College centre with code G – 6157 to improve the quality of the students..


In order to gain work experience, Internship/ Field Project is a part of our curriculum. II B.Sc. students have undertaken the activities in the reputed organizations like Materials Research Centre, Coimbatore, Bharat Sanchar Nigam Limited, NCL Tamil Nadu Power Limited, Tuticorin and V.S.V.N. Polytechnic College, Virudhunagar.


Completion of Courses under NPTEL Program Laws of Thermodynamics, Soft Skills, Enhancing Soft Skills and Personalityand Psychology.


Faculty Members
| S.No. | Name of the Faculty | Designation |
| --- | --- | --- |
| 1 | Dr.(Tmty.) K.Uma Maheswari, M.Sc., M.Phil., Ph.D. | Head & Associate Professor |
| 2 | Dr.(Tmty.) P.Malliga, M.Sc., M.Phil., Ph.D. | Associate Professor |
| 3 | Dr.(Tmty.) A.Azhagu Parvathi, M.Sc., B.Ed., M.Phil., Ph.D. | Associate Professor |
| 4 | Dr.(Tmty.) S.Thenmozhi, M.Sc., B.Ed., M.Phil., Ph.D. | Assistant Professor |
| 5 | Dr.(Tmty.) R.Hepzi Pramila Devamani, M.Sc., M.Phil., Ph.D., PGDCA., | Assistant Professor |
| 6 | Dr.(Tmty.) I.Rathinamala, M.Sc., M.Phil., Ph.D. | Assistant Professor |
Succession List of Head of the Department
| S.No. | Name of the Faculty | Year |
| --- | --- | --- |
| 1 | Ms.S.Sathyamani | 1962 - 1996 |
| 2 | Mrs.K.Ponnammal | 1996 - 2008 |
| 3 | Mrs.R.Rajeswari | 2008 - 2013 |
Achievements
Faculty Achievements
Faculty members published their research work in various reputed National/International Journals periodically.


Dr.A.AzhaguParvathiis a life member in Indian Association of Physics Teachers.


Dr.K.UmaMaheswariis acted as a Board of Studies member in Vivekananda College, Thiruvedagam (West) during the period 2018 – 2020. She is a member of Interview panel in S.F.R College for Women, Sivakasi on 20.10.2017. Also she is a Commission member for the B.Sc. Physics course at R.V. S. College of Arts and Science, Dindugal.



Students Achievements
Our students won the Overall Runner Shield in the Inter Collegiate Meet PHYONICS 2017 conducted at Sermathai Vasan College, Madurai on 09.08.2017.
Our students bring laurels to the Department by enthusiastically participating in State Level Inter Collegiate/Cluster College Meet and also won many pizes in various competitions such as Paper Presentation, Rangoli, Model Display, Quiz, Problem Solving, Dumb Charade, Ad-Act, and Pantomime conducted at the colleges in and around Virudhunagar and Madurai District.
Emphasizing the importance of "Energy saving".


Creating awareness about "Dengue Fever", "Haemoglobin level check-up" and "Causes, Effects of Air Pollution" among rural people in K. Usilampatti.


Creating awareness about "Clean India" and "Testing of Soil" in K. Usilampatti.


MOU
To promote interaction in mutually beneficial areas, Memorandum of Understanding (MOU) is made between Physics department of V.V. Vanniaperumal College for Women, Virudhunagar and Suras Aditya Solar Shop (Approved by TEDA and MNRE to promote NRSE Devices), Maduari, which will be valid for five years (2018-2023).
Notable Alumni
Dr.A Narayani Scientist,Indian Institute of Science, Bangalore
N.S.Sabithamala Technical Architect, Technosoft Global Services(P) Ltd, Chennai
Dr.N.Nagarani Associate Professor of Physics, Sri Meenakshi Government College, Madurai
Dr.K.Vanaja Associate Professor of Physics, Rani Anna Govt College, Tirunelveli
Dr.S.Thenmozhi Associate Professor of Physics, SVN College, Madurai
Dr.J.Hemalatha Associate Professor, NIT, Trichy
Dr.T.Sivarani Reader, Indian Institute of Astrophysics, Bangalore
Dr.J.Mangaiyarkarasi Associate Professor of Physics, SVN College, Madurai
Dr.P Kaviha M.T N College, Madurai
Dr.S.BegumElavarasi Assistant Professor, Computational Nano and Bio-Physics, Anna University, Chennai
M.Sugirtha Inspector of Local Fund Audit Madurai Corporation, Madurai
D.RoslineRajakumari Assistant Manager, BSNL Thiruvanathapuram
Dr.S.Vijayalakshmi Associate Professor of Physics, Presidency College, Chennai
B.Latha Assistant Professor of Physics, M.G.R University, Chennai
C.Lydia Nancy Revenue Inspector, Collectorate, Thirunelveli
I.Selvananthana Devi Senior Project Engineer, WIPRO Technologies, Chennai
Dr.Rachel Malini Assistant Professor in Physics, American College, Madurai
Mrs.Pushpa D.Janagaraja Software Engineer Brisbane, Australia.
Ms.S.Surekha Medical Physicist cum RSO (Radiological Safety Officer), Cancer Institute (WIA), Adyar, Chennai.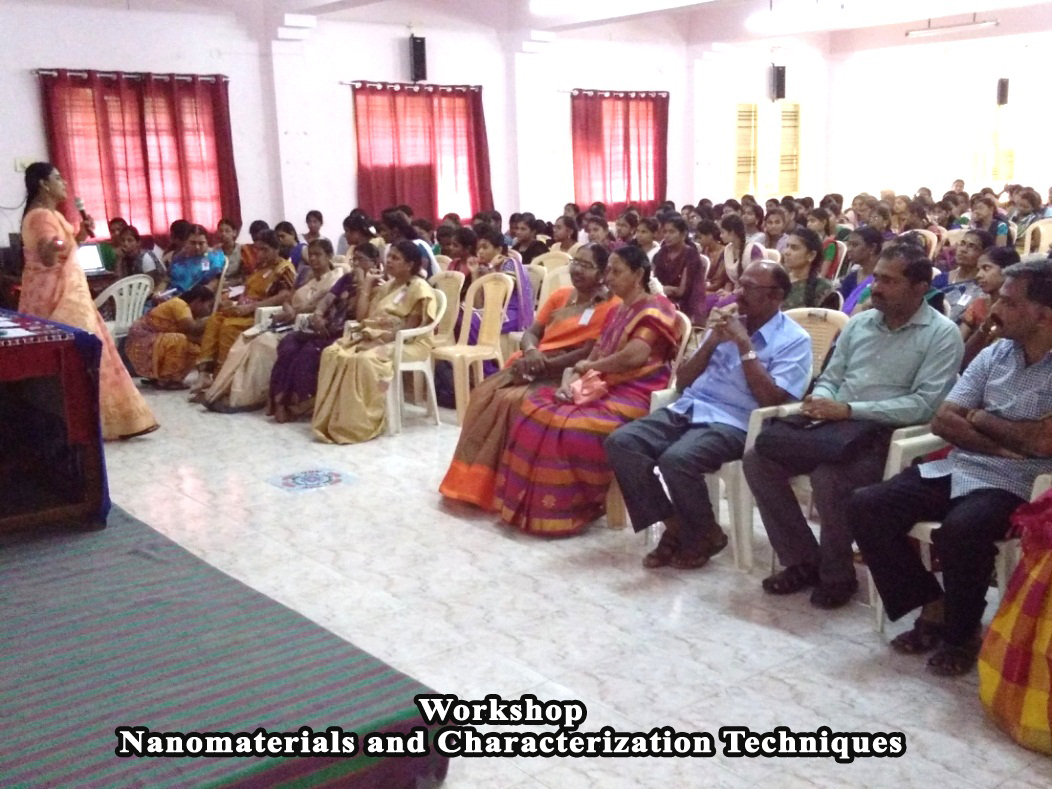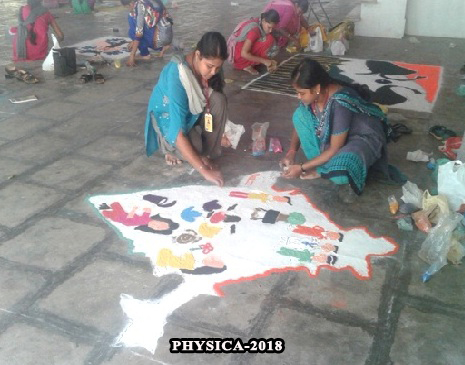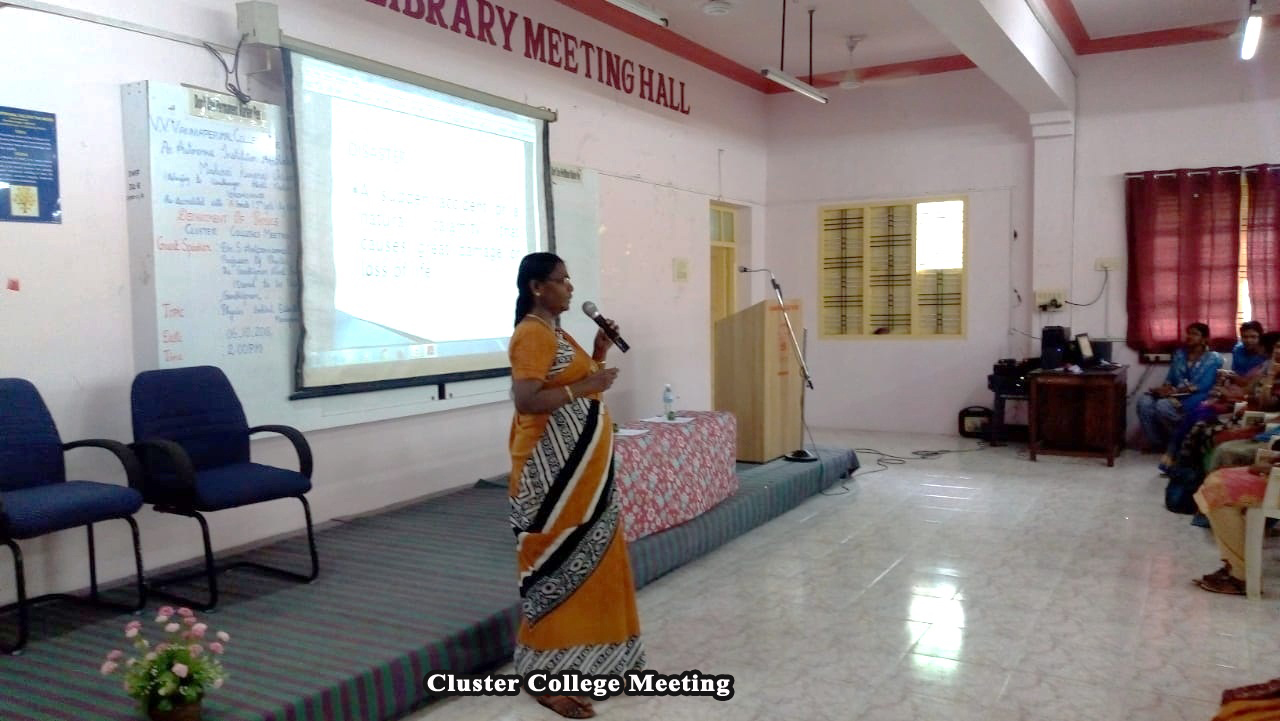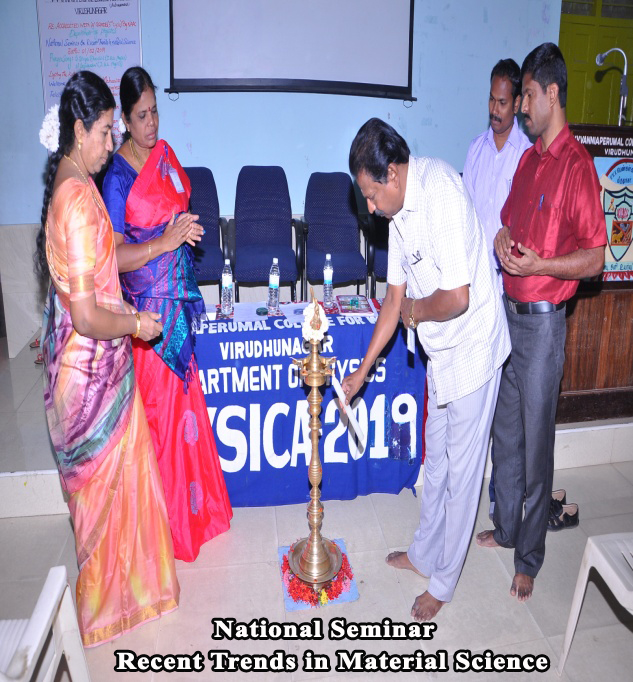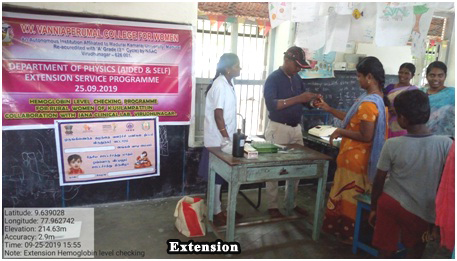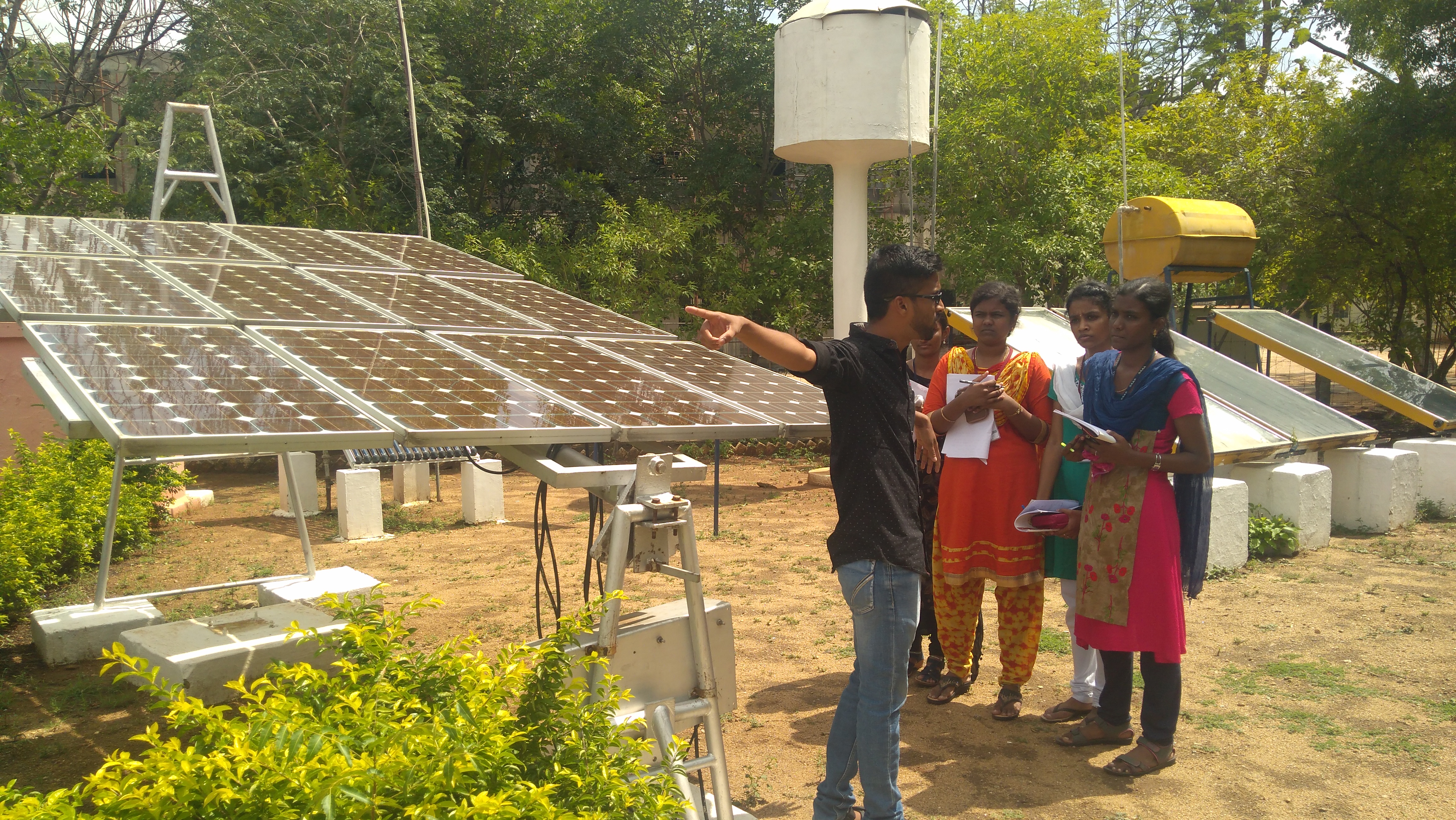 | | | |
| --- | --- | --- |
| Address | : | Department of Physics(Aided), |
| | | V.V.Vanniaperumal College for Women, |
| | | Virudhunagar 626 001. |
| Mail Id | : | physicsr@vvvcollege.org |
| Intercom Number | : | 94890 88715 |
| Mobile Number: | : | 9486726991 |