Mail ID - vvvccomputer@gmail.com
Objectives
♦ To motivate the prime stakeholders to improve their programming skills.
♦ To inspire the students to excel in all walks of life.
♦ To mould the students into good citizens.
Faculty
| | |
| --- | --- |
| Dr.(Mrs.) G.Karthigai Lakshmi, B.E.,PGDCA.,MBA.,M.Sc(IT).,M.Phil.,Ph.D., | Head of the Department |
| Mrs. K.Annbuselvi, M.Sc.,M.Phil., | Associate Professor |
| Dr.(Mrs.) M.Chamundeeswari , M.Sc.,M.Phil.,Ph.D., | Associate Professor |
| Dr.(Mrs.) R.Barani , M.C.A.,MBA., M.Phil.,Ph.D., | Associate Professor |
Achievements & Awards
♦ Mrs.G.Karthigai Lakshmi has won a Gold Medal worth Rs.5000/- as Third Prize in a competition conducted by Madurai Kamaraj University as part of the Teachers' Day Celebrations of 2008.
♦ She has produced 5 M.Phil Scholars and guided a PG student for her TNSCST sponsored project.
♦ Mrs.G.Karthigai Lakshmi and Mrs.K.Anbuselvi have done UGC sponsored Minor Research Projects.
♦ Our Staff Member Mrs. R. Barani is pursuing her Ph.D..
Students Strength :&nbsp 139
Department Activities
♦ The Departments of Mathematics, Commerce and Computer Science jointly organized a UGC sponsored National Level workshop on Analytical Tools for Researchers in Commerce and Computer Science from 03.07.14 to 05.07.14. Dr. E.Balagurusamy , Former member of UPSC and Former Vice Chancellor of Anna University inaugurated the workshop with his motivating speech.
♦ One day Intercollegiate Seminar on Cloud Computing was organized on 19.02.2014 As part of this activity, Intercollegiate competitions were also conducted.
♦ One day Intercollegiate Seminar on Current Research Issues in Data Mining and Image Processing on 30.01.2012.
♦ As part of the Extension Activities of the Department, Road Safety Week was celebrated for two days (06.01.2010 & 07.01.2010).
♦ The Department organised a Five Day workshop on Preparation of CBL (Computer Based Learning) Materials for II year UG students of Regular courses of the college from 03.08.09 to 07.08.09.
♦ Guest lectures and workshops are conducted to expose the students to recent topics in Computer Science.
♦ UGC sponsored Regional Seminar on Perspectives on Thrust areas in Computer Applications was organised from 27.02.2006 to 28.02.2006.
Moments of International Conference
In Collaboration with IMRF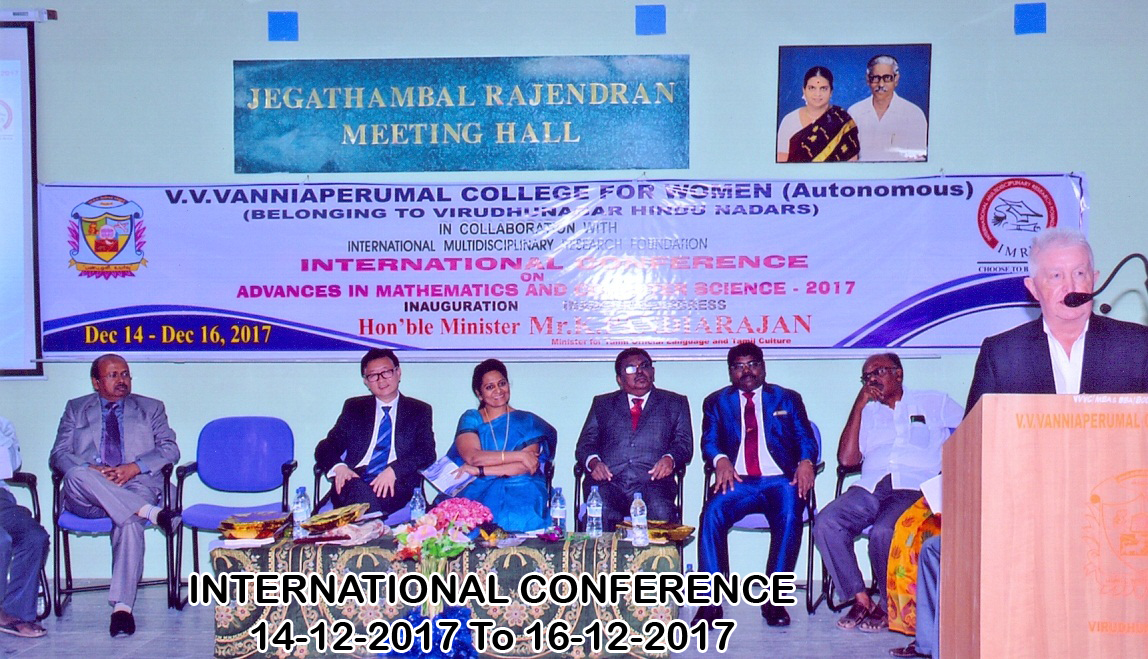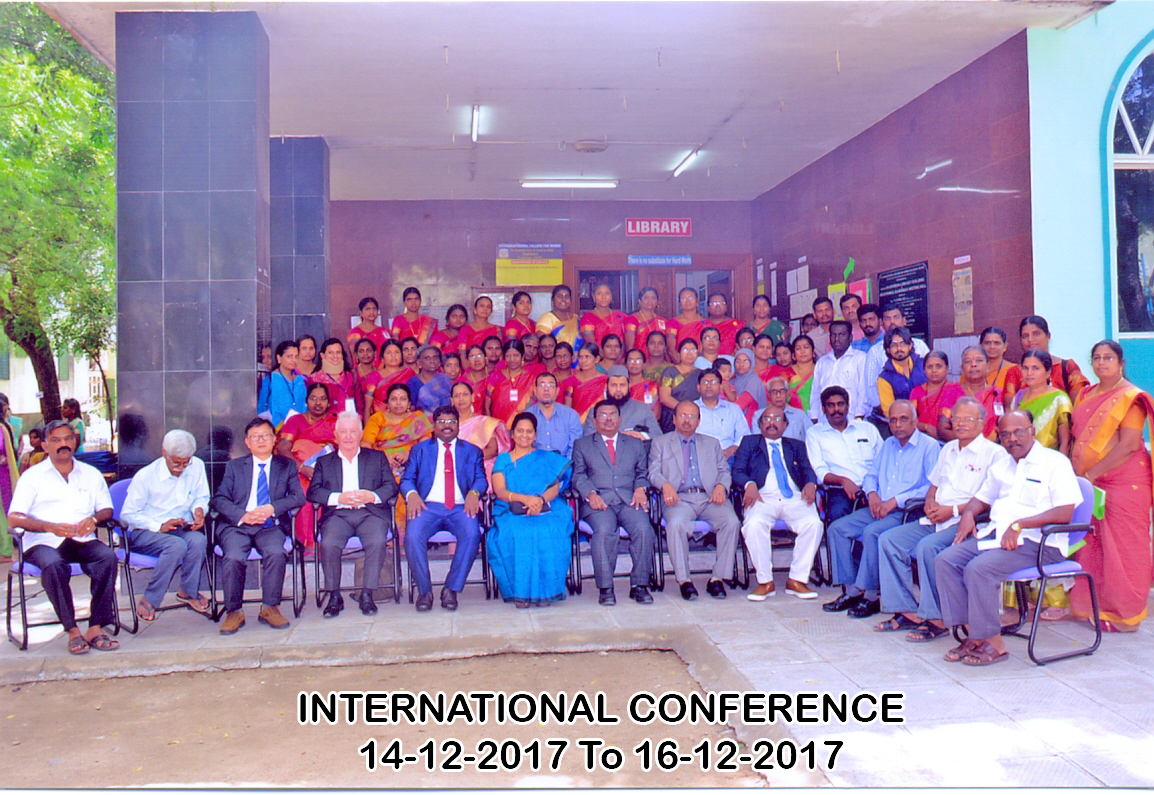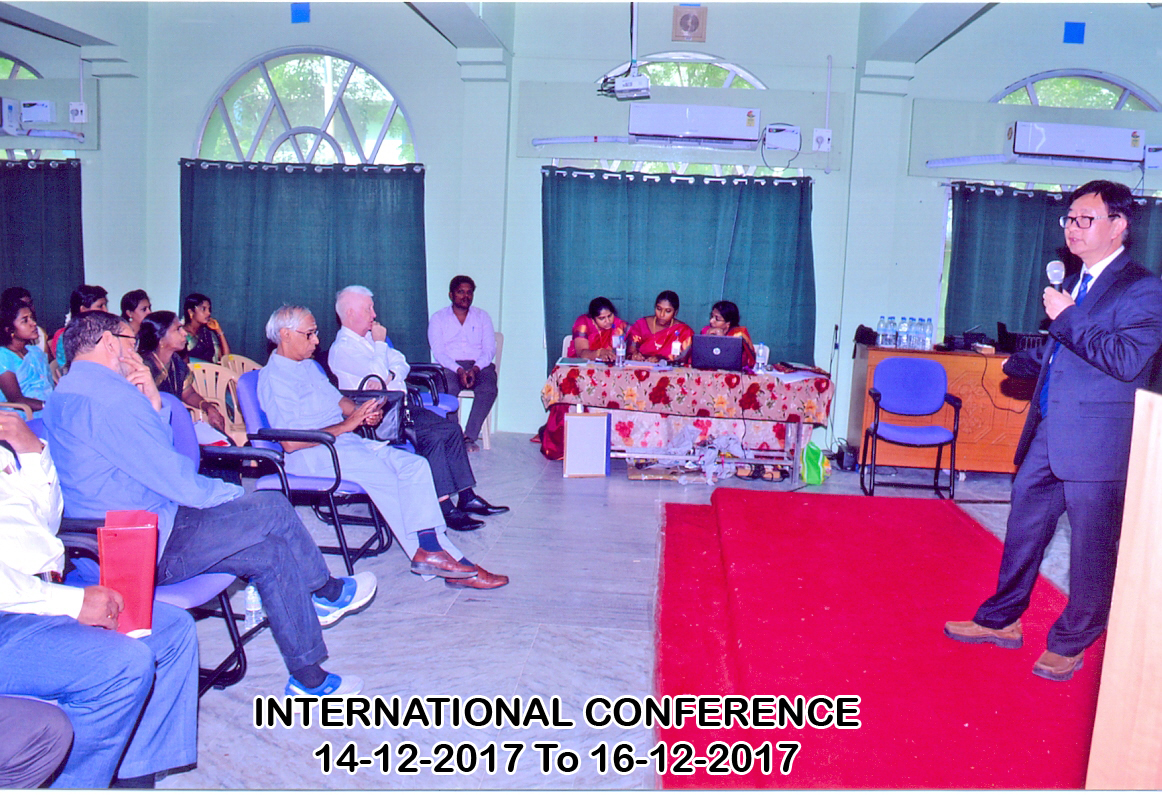 Appreciable Academic Accolades
♦ Students of B.Sc Computer Science have secured 100% result in the Semester Examinations held in April 2014.
♦ The Department has a golden record with the number of university Rank holders as 92 which includes 9 University Toppers.
♦ The department has carved its name in golden letters since its students have bagged the University First Rank for five successive years from 2005 - 2009.
| | |
| --- | --- |
| Year | Name of University Topper |
| 2005 | U.Saranya |
| 2006 | Kamatchi |
| 2007 | M.Arundhathi |
| 2008 | V.Anandhalakshmi |
| 2009 | S.Veni |
| 2010 | S.Sumathi |
| 2011 | A.Sugirtha Malar |
Student Awards & Activities
♦ Students have won the overall trophy for the competitions conducted for non-mathematical students by the Department of Mathematics in connection with Ramanujan Birthday Celebrations for three consecutive years.
♦ They have won the overall trophy for the competitions conducted by Tamil Department in connection with Pulavar Vizha Celebrations 2014
♦ Students have won the overall trophy for KenIT'14 intercollegiate competitions organized by School of Computer Science of VHNSN College,Virudhunagar.
♦ Since 2012, nearly 200 school students of nearby Government Schools have been benefited by the service offered by our students to them by imparting programming skills in C, Staroffice and Windows.
♦ Many students have won Maruthu Pandiyar Award given by Madurai Kamaraj University.
♦ Students enthusiastically participate in Interdepartmental and Intercollegiate competitions.
♦ They present papers in Computer Association Meetings.
♦ They publish a Departmental Magazine CUTE every year.