The Department of Commerce(Professional Accounting) has been established in the year 2017 - 2018. The objective of the programme is to enable the students to qualify for Chartered Accountant(CA) and cost and Management Accountant(CMA) examination.
Objectives of the course
Motivates the students to pursue the Chartered Accountancy course along with the B.Com (Professional Accounting) course.
To make the students eligible for higher studies in Professional Courses like ICWAI, CA, ACS and other courses such as M.Com., M.F.C., M.B.A.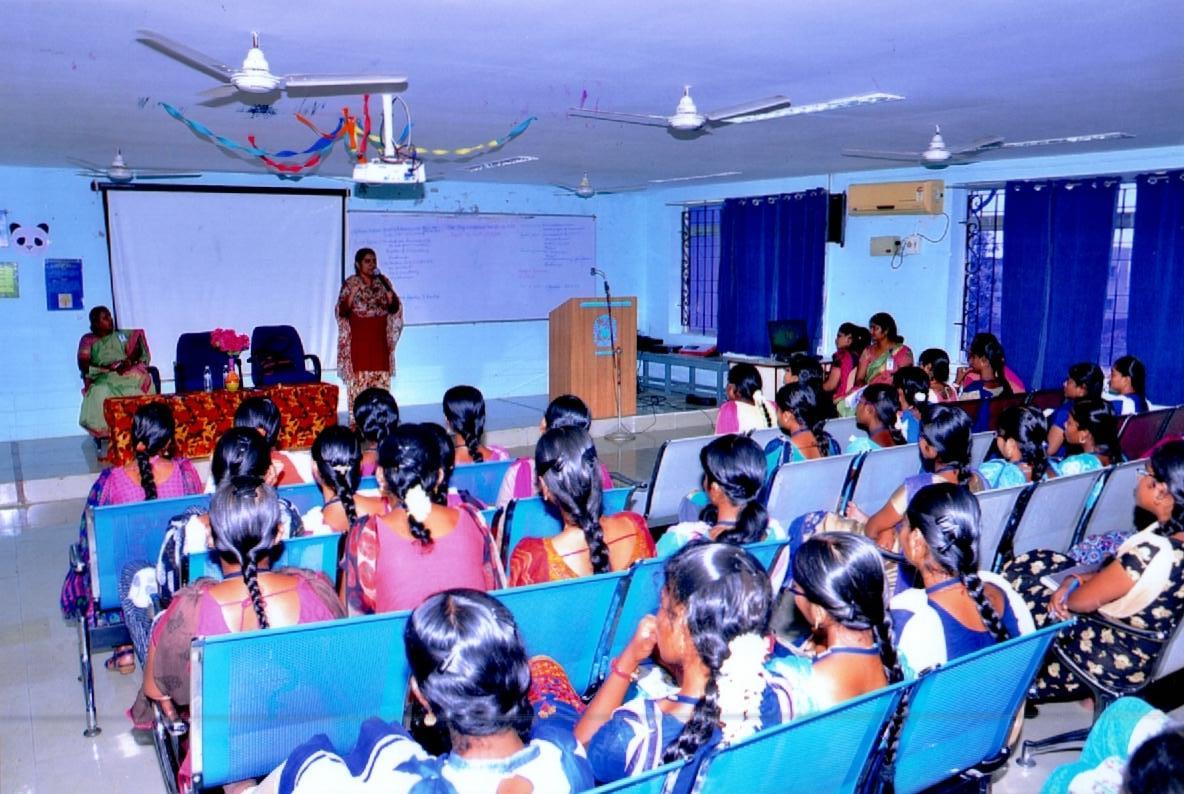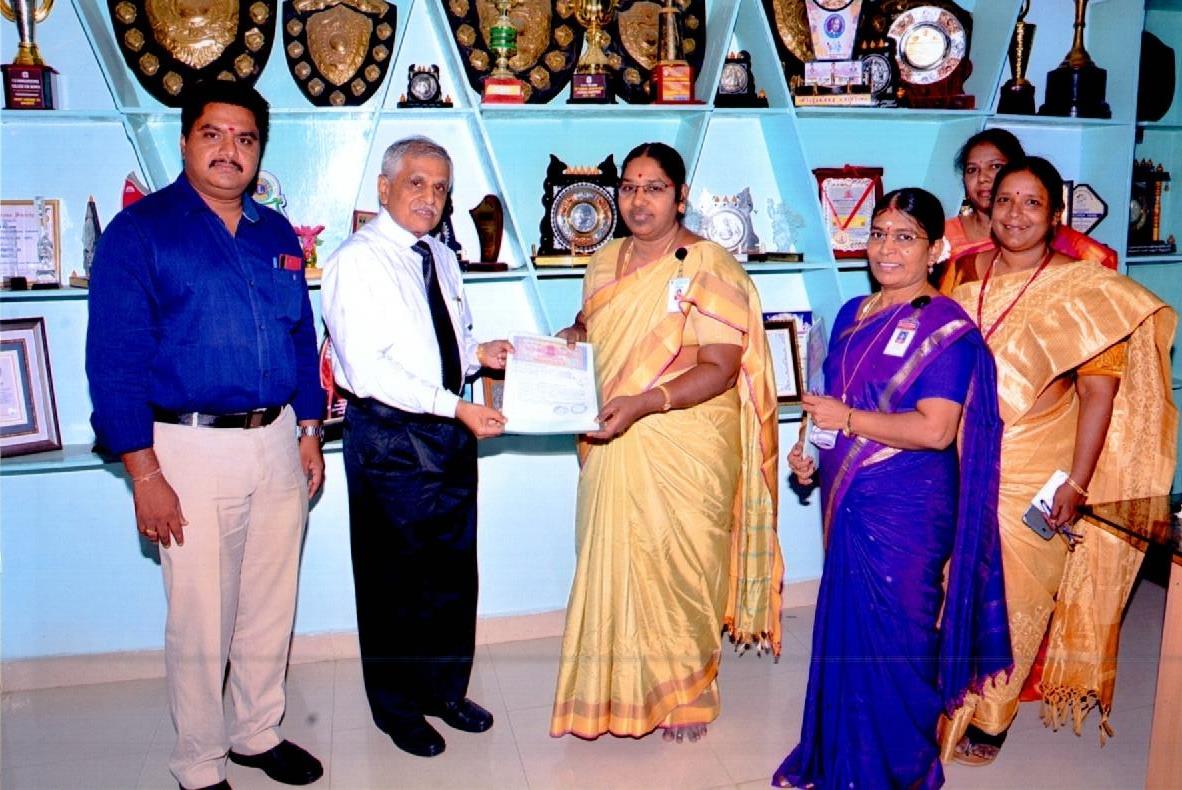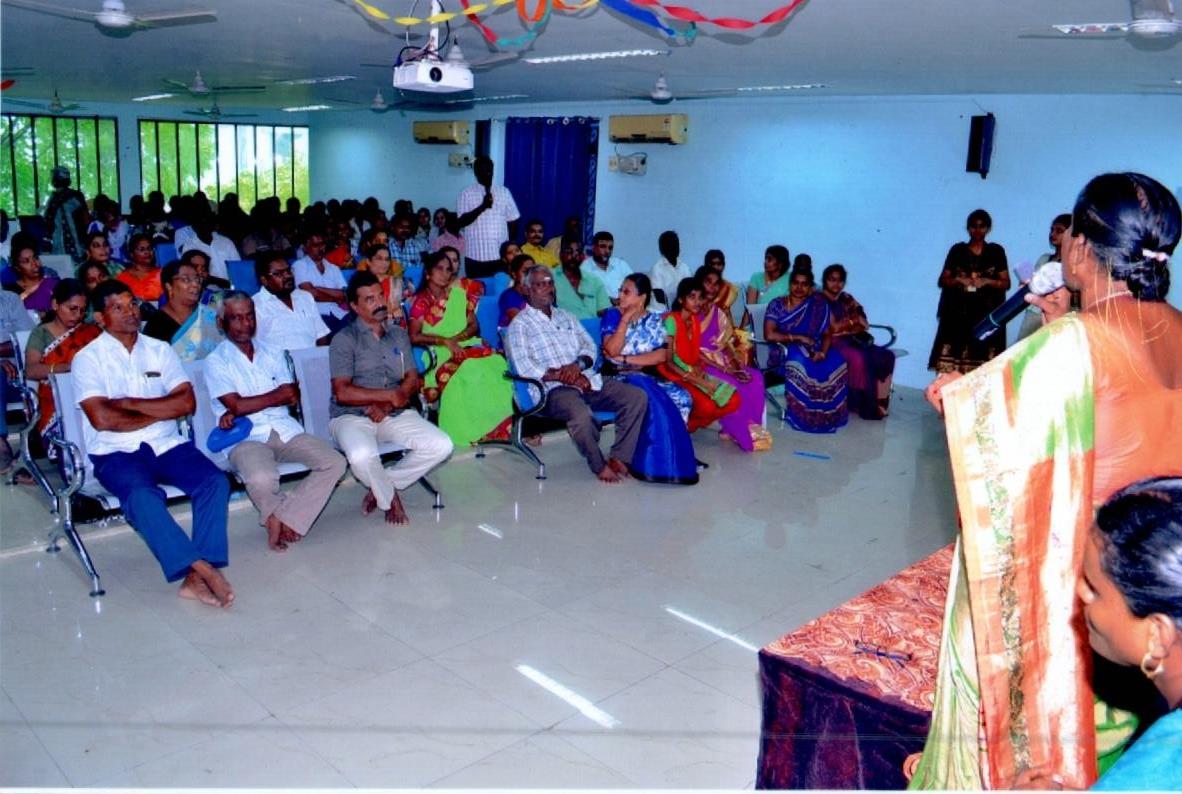 Features of the course
♦The Department is offereing professional oriented education and focusing students centric teaching strategies. Value Added courses viz., CA Inter, CMA Foundation and CMA Inter are conducted by the department.
♦For the welfare of the students, Department of Commerce has inked an MOU with ICMAI Madurai Chapter, Madurai and with ICAI, Sivakasi branch.CMA.S. Baskaran is handling classes for Accounting Standards Course as visiting faculty.
♦All the I Year students are motivated to register Ca Foundation or CMA Foundation or both. Eighht of our students cleared CMA Foundation during December 2018.The Department motivated the students to participate in co-curricular and extra-curricular activities. Many students won shields in inter collegiate competitions. To inculcate research habits in the minds of the students, thet are insisted to present papers in competitions. Students got prizes in paper presentation and quiz competitions.One of the students secured a position in college union cabinet.
♦Five Faculty members and one lawyer constitute the structure of the department.All the faculty members of this department are Ph.D holders. All the staff members are having research experience by way of paper presentation and paper publication. Dr.(Mrs.)A.Aruna Devi, Head and Assistant Professor cleared CMA(Inter)(Group-I)examination.Dr.(Mrs.)M.Subasini,Assistant Professor is doing college Minior Research Project.
Faculty Members
| | | |
| --- | --- | --- |
| 1. | Dr.(Mrs.) A. Arunadevi,M.Com., M.Phil., P.G.D.C.A., Ph.D., M.B.A., | Head & Assistant Professor |
| 2. | Dr.(Mrs.) M. Subasini,M.Com., M.Phil., Ph.D., M.B.A., | Assistant Professor |
| 3. | Dr.(Mrs.) G. Bala Saraswathi,M.Com., M.Phil., P.G.D.C.A., Ph.D., | Assistant Professor |
| 4. | Dr.(Ms.) K. Kalaivani,M.Com., M.Phil., Ph.D., | Assistant Professor |
| 5. | Mrs. D. Jeyapriya,M.Com., M.Phil., P.G.D.C.A., M.B.A., | Assistant Professor |
Activities
Guest Lecture by eminent auditors
Date
Speaker
Topic
16.08.17
G.Sekar F.C.A
Goods and Service Tax
19.08.17
A.C.S.L.Kanmani B.Com(CA),ACS
Motivational speech
07.09.17
CA.S.Rathinagiri DDP.,DCHSM.,ACA.,FCA.,DISA.,
Career Counselling Sub-group Under Bos,ICAI
16.12.17
T.Amutha B.Sc.,ACA.,CS.,M.B.A.,M.A.,
Accounting standards
06.01.18
CA.Anuradha Giridharan M.Com.,FCA.,DISA.,
CA.Shenbagamoorthy M.Com.,FCA.,DISA.,
CA.S.Rathinagiri DDP.,DCHSM.,ACA.,FCA.,DISA.,
Guidance for CPT
Department Activities
Special Coaching Classes for COMMON PROFICIENCY TEST are conducted by the faculties of Commerce(E-Commerce), Maths and Law.