>
| | |
| --- | --- |
| | Department of Chemistry(PG) |
Vision
To produce skilled, disciplined and socially committed chemists through quality education.
Mission
Inspiring learners to undertake research to fulfill local, national and global needs.
Qualifying students to become employable / entrepreneurs.
Imparting analytical skill with the emphasis on social awareness and responsibilities.
History of the Department
The Post Graduate Department of Chemistry started functioning in the year 2010. It has passed nine successful years which shaped so many young minds in the field of chemistry.
Highlights
Course curriculum is designed in such a way that the students are adequately prepared to directly enter a Ph.D programme


Strong laboratory programme, exposure to modern instrumentation and research training to students.


Presenting papers at Regional, National and International level conferences by the faculty members and by students.


Encouraging students to undergo summer training projects/ workshops in various scientific institutions.


Exposing the students to the latest trends in chemistry by organizing a series of guest lecturers every academic year.


Receiving TNSCST funds for student's project.


Our glorious alumnae pursuing Ph.D in various Universities.


Faculty Members
| S.No. | Name of the Faculty | Designation |
| --- | --- | --- |
| 1 | Dr.(Tmty.) J. Kavitha, M.Sc.,M.Phil.,Ph.D., | Head & Assistant Professor |
| 2 | Dr.(Tmty.) P.Latha, M.Sc.,M.Phil.,Ph.D., | Assistant Professor |
Achievements
Department Achievement
The Memorandum of Understanding between the Department of Chemistry of all Arts and Science Colleges in Virudhunagar district affiliated to Madurai Kamaraj University, Madurai on 18th July of 2019 for five years.
Giving consultation services for water quality analysis and lime powder for Building construction.
Chemistry Association functions with various activities at the interdepartmental level and intercollegiate level.
Staff achievement
Mrs.R.Nagasathya published paper on "Phytochemical analysis and study of antibacterial activity of leaf extracts of Syzygium cumini and Delonix regia" in the Proceedings of International Conference on Advanced Topics in Interdisciplinary Research in Chemistry and Physics (ICAT –IRCP) 2019.


Dr.J.Kavitha achieved Minor Research Project for 4,00,000 from UGC-SERO and from Tamilnadu State Council for Science & Technology for Rs 10,000 thousand.


Dr.A.Anitha published Book Chapter 8, Biomass Carbon: Prospects as Electrode materials in Energy Systems, Innovations in Engineered Porous Materials for Energy Generation and Storage Applications, CRC Press, Taylor and Francis group, New York, 2018.


Mrs.A.Prasanna presented research work on "Green Synthesis of Indolylxanthenones using Keggin-type heteropoly-11-molybdo-1-vanadophosphoric acid, H4[PVMo11O40] supported on Montmorilonite K 10" in International conference at SFR College, Sivakasi


Students achievement
10 students passed NPTEL online courses


Won prizes in inter and intra collegiate level Seminars and competitions


Notable Alumni
Alumnae have distinguished themselves as
Teachers in Schools and Colleges
Entrepreneurs
Quality Control Officers in Chemical Industries
Ph.D Scholars
Our prominent alumni are:
Mrs.V.Roja, Assistant Professor,Sathiyabama University, Chennai.
Mrs.R.Annapoorani. Ph.D.Scholar, ANJA College, Sivakasi.
Mrs.S.Induja, Ph.D.Scholar, Thiagarajar College, Madurai.
Ms.S.Rajapriya & Ms.S.Ashna Catherine, Ph.D.Scholars, Vellore Institute of Technology,, Chennai.
Ms.U.Ananthi & Ms.C.Bhuvaneshwari, Ph.D.Scholars ,Vellore Institute of Technology,Vellore.
Mrs. S.Balajothi, Ph.D.Scholar, Bharathidasan University, Trichy.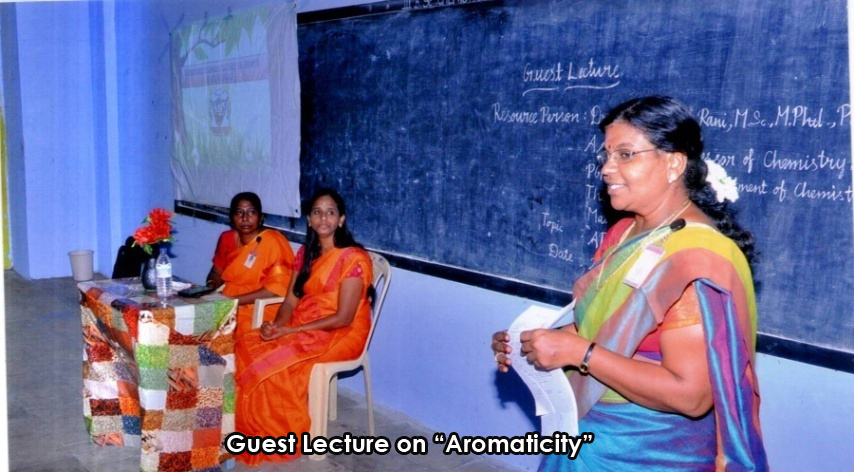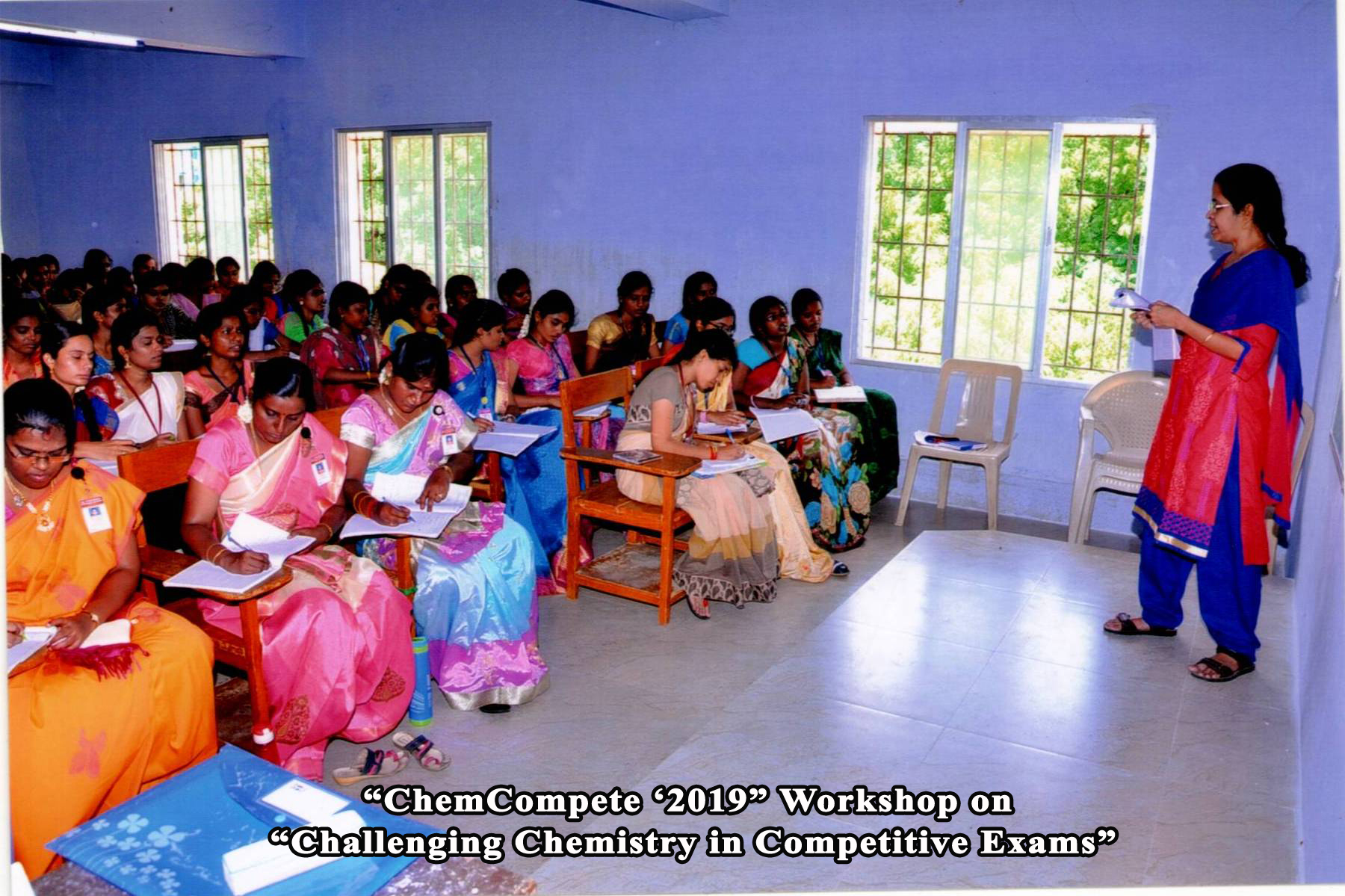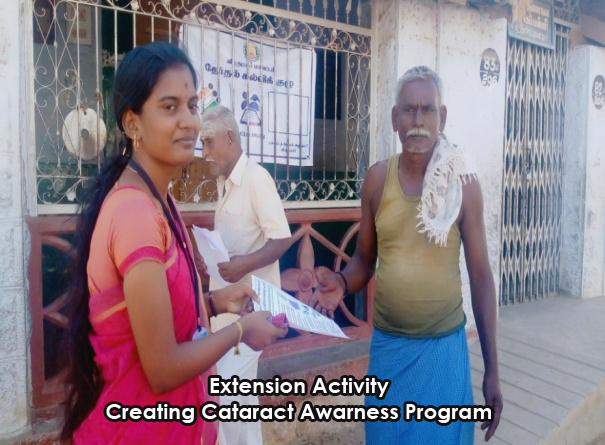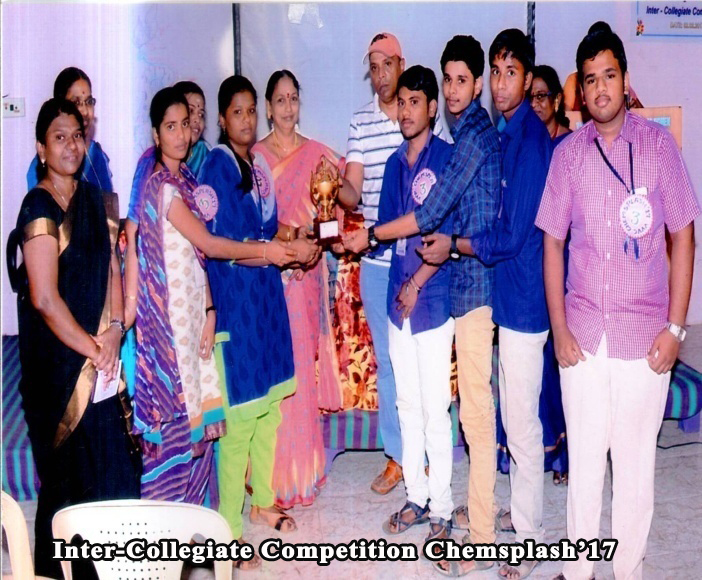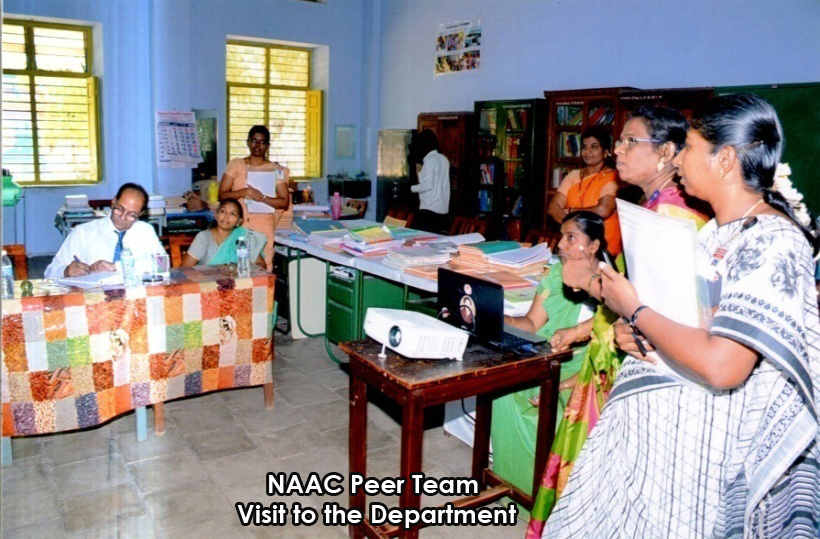 | | | |
| --- | --- | --- |
| Address | : | Dr. J. Kavitha |
| | | Head & Assistant Professor of Chemistry, |
| | | V.V.Vanniaperumal College for Women, |
| | | Virudhunagar 626 001. |
| Mail Id | : | chemistrys@vvvcollege.org |
| Contact Number | : | 94890 88709 |